Miriam Pesch

Biographical information
Gender
Female
Birth
December
Nickname(s)
Miri
Occupation
Waitress in NoLimits
Current residence
Düsseldorf, Germany

Miriam Pesch is a waitress in NoLimits. She has been a short-time girfriend of Andi Fritzsche and Rebecca von Lahnstein. Her boss is Oliver Sabel and her co-worker is Anna.
Miriam Pesch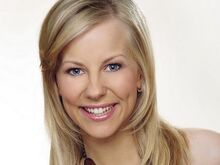 Romina Becks
3038 (31.10.2007) - present
Ad blocker interference detected!
Wikia is a free-to-use site that makes money from advertising. We have a modified experience for viewers using ad blockers

Wikia is not accessible if you've made further modifications. Remove the custom ad blocker rule(s) and the page will load as expected.