Maria di Balbi was a Marquess di Balbi, sister of Carlotta di Balbi and Francesca von Lahnstein, who has had affairs with both Johannes and later Ludwig von Lahnstein. She was the mother of Ansgar von Lahnstein.
Maria killed herself with an overdose of sleeping pills in a psychiatric hospital where she was sent by her son Ansgar. The main reason for it was the fact that Ansgar didn't want to have any contact with her.
Family tree
Edit
Maria di Balbi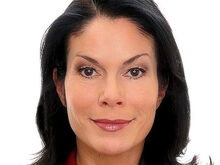 Simone Ritscher
3313 (21.01.2009) - 3676 (27.08.2010)
3731 (15.11.2010) - 3760 (07.01.2011)
Ad blocker interference detected!
Wikia is a free-to-use site that makes money from advertising. We have a modified experience for viewers using ad blockers

Wikia is not accessible if you've made further modifications. Remove the custom ad blocker rule(s) and the page will load as expected.