Jessica Stiehl is the personal assistant of Tanja von Lahnstein. She modeled for the Incest campaign of the fashion company Ligne Clarisse Lahnstein, together with Oliver Sabel. She also used to work as a maid on castle Königsbrunn before she got the job as Tanja's assistant. The butler of Königsbrunn, Justus Stiehl, is her uncle. She has six siblings.
Family tree
Edit
Jessica Stiehl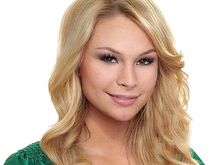 Jana Julie Kilka
3549 (28.01.2010) - present
Ad blocker interference detected!
Wikia is a free-to-use site that makes money from advertising. We have a modified experience for viewers using ad blockers

Wikia is not accessible if you've made further modifications. Remove the custom ad blocker rule(s) and the page will load as expected.