Arno Brandner is an architecture student living in Düsseldorf. He has been married twice, first with Iris Brandner until her death, and then with Elisabeth von Lahnstein, whom he later divorced. Arno has recently visited his daugther Susanne in Marseilles, France, and his daughter Julia and son Jan on Mallorca. He is currently back in Düsseldorf, studying for exams.
Family tree
Edit
Arno Brandner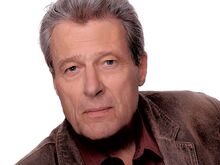 Konrad Krauss
     1 (02.01.1995) - 4139 (10.09.1995)
Ad blocker interference detected!
Wikia is a free-to-use site that makes money from advertising. We have a modified experience for viewers using ad blockers

Wikia is not accessible if you've made further modifications. Remove the custom ad blocker rule(s) and the page will load as expected.